This Content Was Last Updated on March 3, 2023 by Jessica Garbett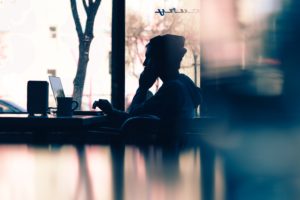 We realise that some people need ad hoc advice from an accountant / tax professional without the commitment of a regular accounting service.
With this in mind we offer Ask An Accountant to provide a fixed fee service for work of this nature.
Features of Ask An Accountant:
Fixed Price Consultation £200 + vat
Initial scoping by email or phone (up to 30 minutes) as appropriate / by choice – normally email unless there are complexities
Letter of advice with (a) Identification of issues arising and (b) recommendations for action or further advice
Designed for individuals and businesses who are not current clients of Whitefield / YogaTax
Ask An Accountant may be suitable for:
One off Tax related queries
Tax planning and compliance enquiries
Advice on accounting standards and treatments
Business issues / advisory
Terms and Limitations of service – there are a few things we need you to know
Sometimes a particular query may be too large or complex for this service. If so we will try to provide alternative options
Some queries may be outside the scope of our expertise, especially if they are of a specialist nature or require legal input. If this is the case we will, of course, let you know
Our letter of advice will always be substantive. However the nature of some queries may mean that it is not be possible to give a full answer in our letter of advice. For example, there may be contingent issues; further research may be needed; specialist advice may be needed. In such circumstances we will explore the issues, identify uncertainties, and suggest the next steps.
Fair use applies and work is in accordance with our Terms of Business, notably sections 8 and 17
Please get in touch to discuss further, using the form below – if we have already been discussing an issue with you and have referred you here re pricing / service scope then there is no need to resubmit details.
If we can assist then, we will need to:
Verify your identity to comply with Anti Money Laundering Requirements
Agree engagement terms
Take payment from you
Once these formalities are complete, we aim to issue the letter of advice within two weeks.