Welcome to YogaTax – Accountants for Yoga Teachers, Pilates Teachers and Therapists
YogaTax is a brand of Whitefield Tax Limited and we specialise in advice and assistance to Yoga Businesses and to anyone working in the Body and Mind World as Therapists, Teachers or Practitioners of Holistic, Complementary and Natural Healthcare.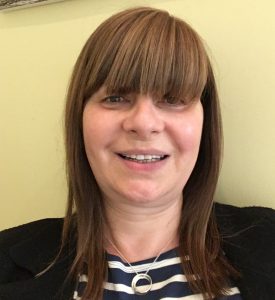 Our MD, Jessica Garbett, originally trained as a Accountant  and became a Yoga Teacher in later life, more recently a Yoga Therapist.  She came across many Yoga Teachers struggling with Tax and Business issues – not surprising as its often not the first priority of a Yoga teacher or other therapist and can be wrapped in language and concepts that are quite intimidating.  Jessica created some basic guidance to help those she came across on social media, YogaTax has grown from that.
We can help with:
Annual Accounts and Business Taxation – Sole Traders, Companies and Not for Profits
Tax Planning and Business Structure
Business Start Up Help
Business Advisory Issues
Flexible Businesses Mentoring
Check out our Fees and Services page for full details
We don't just look after Yoga Teachers.  Our services cover Pilates, Massage, Aromatherapy, Bowen, Feldenkrais, Reiki, Acupuncture, Holistic Health, Natrupathic, Dance or similar worlds.
Our mission is to support Yoga Teachers and others with UK tax and business issues, and to demystify the seemingly esoteric and unfathomable UK tax code.  This piece on The Emotional Side of Tax says more about our mission.
Initial help and advice by email and through the guidance section of this website is on a no cost Karma Yoga basis, and we offer a Selection of Paid Services for those needing hands on support. Most of our Services are on a Fixed Price Basis
Although we are based on the Isle of Wight, we have long experience of working by Phone and Internet country wide and geography is no barrier; the kettle is always on if you are down this way.
"My aim with YogaTax is to offer a simple resource for Yoga Teachers to find answers to the common questions that come up around tax, VAT, accounts, expenses and business issues.  I'm passionate about sharing expertise and helping others, especially those starting out for the first time."

Jessica Garbett MD – FCCA, E-RYT 200, Minded Yoga Therapist

It goes without saying ethics are important to us – as a business serving the Yoga community, we work by principles of Ahimsa, Satya and Asteya.
We welcome feedback about any issues that we haven't covered, or if you find any errors.