This Content Was Last Updated on March 3, 2023 by Jessica Garbett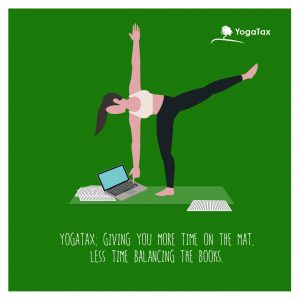 Running a business can be a lonely occupation.
It can become all consuming, and sometimes family and friends don't always appreciate either the various stresses involved in having the buck stop with you, or the unique sense of satisfaction, achievement and motivation that can come from successfully navigating your business.
That's why YogaTax offer Flexible Business Mentoring – our staff have walked the path.
There are an awful lot of business mentoring services available. Some focus on sales or marketing; some on start ups; others on achieving a certain task or reaching a certain goal.
What is unique about our service? Well, we do none of the above. They all have their place, but they can be too narrow in perspective.
Our Flexible Mentoring approach is built on both flexibility and practical experience of business development, across the wide spectrum of issues that come up – cash flow, staff, premises, regulation, customers, marketing, competitors.
We understand how the business owner wears many hats, and has to understand all of these fields and more.
We understand that business owners may be stronger in some of these areas and weaker in others.
We understand that sometimes the areas that you are weaker in can sap your energy and confidence.
We understand that the job of owing and developing a business isn't 9-5 – it's there in your mind all the time; maybe thats the curse of the entrepreneur, but could it also be the blessing?
And coming from our Yoga background, our Principal Jessica understands that its all this, more besides and yet none of it – Yoga teachers work from their heart yet get paid in money.
Flexible Business Mentoring – as for Yoga Businesses its not just Asana that needs Flexibility
Business Mentoring could be suitable if:
Your business is going through a process of change – eg new senior staff, new premises
Your business is expanding at a steady pace
You have recently started or acquired a business, or are thinking of doing so
You are thinking about your long term business and personal strategies, including expansion, contraction, sale, acquisition, retirement
You simply need someone neutral and without an agenda from a business background to talk to
Flexible Mentoring with YogaTax could be:
One session
It could be a number of regular periodic sessions (weekly, monthly, quarterly)
It could be "on demand" when you need a sounding board
Within reason you set the agenda, and we help you to find the answers.
We don't prescribe or dictate actions or solutions, and in part that is what separates this service from the consultancy aspects of our regular Accounting and Tax services.
All the Details
This service focuses on mentoring in the Yoga and the Mind Body Sector.  Our parent Whitefield Tax offers mentoring for other sectors.
The service is phone or Zoom based. Normal pricing is :
No charge 15 minute initial consultation to see/explore opportunities
£200+vat for an individual session of up to thirty minutes
Block of five sessions, valid 12 months, £800+vat
These rates include email follow up to each session and between session email contact. In some circumstances pricing may alter, and fair use applies.
Mentoring is normally delivered by our Managing Director Jessica Garbett, with occasional support from our senior staff team.
Jessica's experience includes:
Thirty seven years in accountancy, with thirty of those running her own practice
Experience on business & third sector boards for substantial sized entities
Management accounting for a business division with £150m revenue
Owner of a successful Yoga Studio and Yoga Teacher
Yoga Therapist for Mental Health, with an understanding of psychology and therapy
This diverse experience enables her to work over a multitude of differing themes and to see a bigger picture for a business and its owner. Jessica's yoga experience encapsulates an understanding that numbers are only part of the jigsaw – feelings, emotions and wellbeing all contribute to business success.
Please get in touch to discuss further, using the form below
Enquire About Flexible Business Mentoring
You will receive an email acknowledgement. (If you do not receive this you may have mis-typed your email address when completing the form.)