This Content Was Last Updated on December 18, 2018 by Susan Albest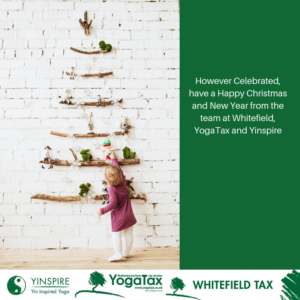 Just to make people aware our office will close for the Christmas and New Year break at 3pm on Friday 21 December 2018.
We will reopen at 9am on Wednesday 2 January 2019.
If you have a company with a 31 March year end then please be aware that:
– Corporation Tax is due by 1 January 2019
– Companies House filing is due by 31 December 2018 with a penalty for late filings
– Earlier dates may apply if this is your company's first year
With this in mind, if you have yet to approve company accounts to 31 December 2018, then you need to do so well before 21 December to give us time to file for you.  Likewise any queries about paying Corporation Tax need to be raised well before then.
The main date for filing of personal Self Assessment returns and paying tax is 31 January 2019.  If you still need to send us information for completing your tax return, please do so as soon as possible – we anticipate a busy January and may have to resort to first in – first out processing.
Tax, Accounts, Brexit, Politics aside – enjoy the Christmas and new Year break, however celebrated and whatever it means to you.